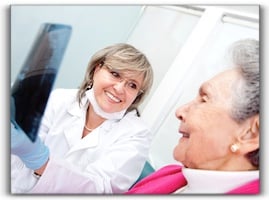 Are you worried about seeing a dentist? Are you apathetic about discussing your smile? Settling into the reality of what you are prepared to discuss with your dentist is the first step to relief.
1. Talk To Us:
Whether you want to have porcelain veneers or dental crowns done, call now to schedule a consultation. If you're nervous about sedation dentistry or in denial about the need for smile design or Zoom whitening, the reality is that Dr. Bill Dorfman has been meeting with patients since 1985 in Los Angeles, California 90067. Dr. Bill Dorfman, DDS – Century City Aesthetic Dentistry has been here and will continue to be here for you when you're ready. 310-277-5678

2. Choose a Dentist:
The next step is making a choice. As you sift through the choices and decide on the right dentist in Los Angeles, California keep in mind that Dr. Bill Dorfman, DDS – Century City Aesthetic Dentistry offers competitive pricing and affordable options. The reality is that we service the California, Hollywood, Century City areas with pleasure and look forward to treating your dental concerns with accuracy, gentleness and care.
3. Go Forward with Confidence:
The final step to relief is just smiling. We'd like to take care of dental implants or cosmetic dentistry or Invisalign braces for you. And we are sure you'll walk out the door smiling.
You deserve a billion-dollar smile -Bill Dorfman, DDS
Contact Dr. Bill Dorfman, DDS – Century City Aesthetic Dentistry:
Location (Tap to open in Google Maps):
ArticleID 5525