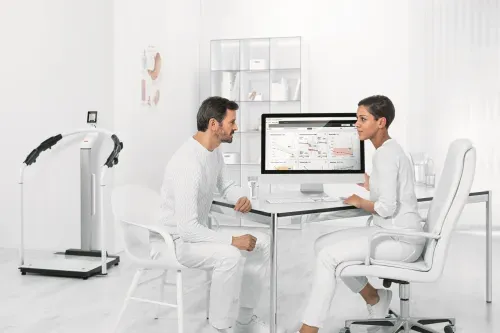 FINANCIAL ARRANGEMENTS
This is some text inside of a div Payment is expected at the time services are performed. We accept cash, checks, Visa, MasterCard and American Express. When extensive dental care is necessary or when dental insurance is involved, financial arrangements can be made with our office manager. Please inquire about our financing plans. Our primary concern is your dentistry. Nonetheless, we will be sensitive to your financial circumstances within the framework of sound business practices.block.
A WORD ABOUT DENTAL INSURANCE
Our accounting department will prepare all of the necessary forms for this important benefit. However, we remind you that your policy is an agreement between you and your insurance company, not between your insurance company and our office. We can make no guarantee of any estimated coverage, but we'll do our best to see that you receive your maximum benefits. Please keep in mind that you are responsible for your total obligation should your insurance benefits result in less coverage than anticipated. If you would like to know what your expected coverage will be, we will submit a pre-treatment estimate. Your insurer will generally send a detailed response within 4-6 weeks.
COSMETIC DENTISTRY AND INSURANCE
Cosmetic dental procedures are generally not covered by most dental insurance policies; however, partial benefits are often available if the teeth are broken or have previous dental fillings, bonding, or crowns. Also, most insurance companies will pay approximately 80% of the cost for silver fillings on posterior (molar and bicuspid) teeth. If a more expensive porcelain or tooth colored filling material is used, the insurance company may still pay their percentage based on the cost of the less expensive silver filling.
CANCELLATION
If you cannot keep an appointment, please inform us at least 24 hours in advance. If we are not notified of your change of plans, then we must regrettably, charge your account.
Ready to transform your smile with Dr. Dorfman?
Patient Testimonials: Your Smile in Good Hands
Here are the voices of our patients and their stories. Experience first-hand the sense of community and care in Dr. Dorfman's practice.
Dr. Dorfman inspires me! Great people, amazing offices, and the latest technological gadgetry, add to that Dr. Dorfman's experience and reputation, is what I call the premier care, of dental care.
Malek N.
Los Angeles, CA
The dentists and staff are excellent, knowledgeable, efficient, up­to­date with the latest technology and caring. And I feel little to no pain with any treatments.
Michael P.
Los Angeles, CA
You don't have to be famous to be seen here but they will make you feel famous (and you never know who you will see in the waiting room). I drive 4 1/2 hrs to see Dr Dorfman, he is the BEST, GENTLEST and CARING DENTIST you will ever find.
Janet C.
Los Angeles, CA
From Sennette to Dr. Loosvelt and Felicia…you could not be nicer or warmer or more welcoming in addition to being a great dental office! It is a pleasure to be there! Thank you all! ­
Carole J.
Los Angeles, CA