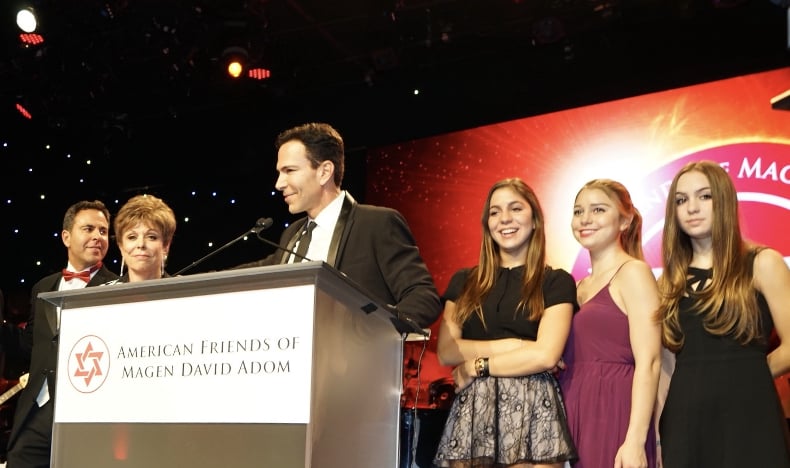 Meet Dr. Bill Dorfman
Dr. Dorfman is a New York Times best-selling author and one of the only LA-based Fellows in the American Academy of Cosmetic Dentistry.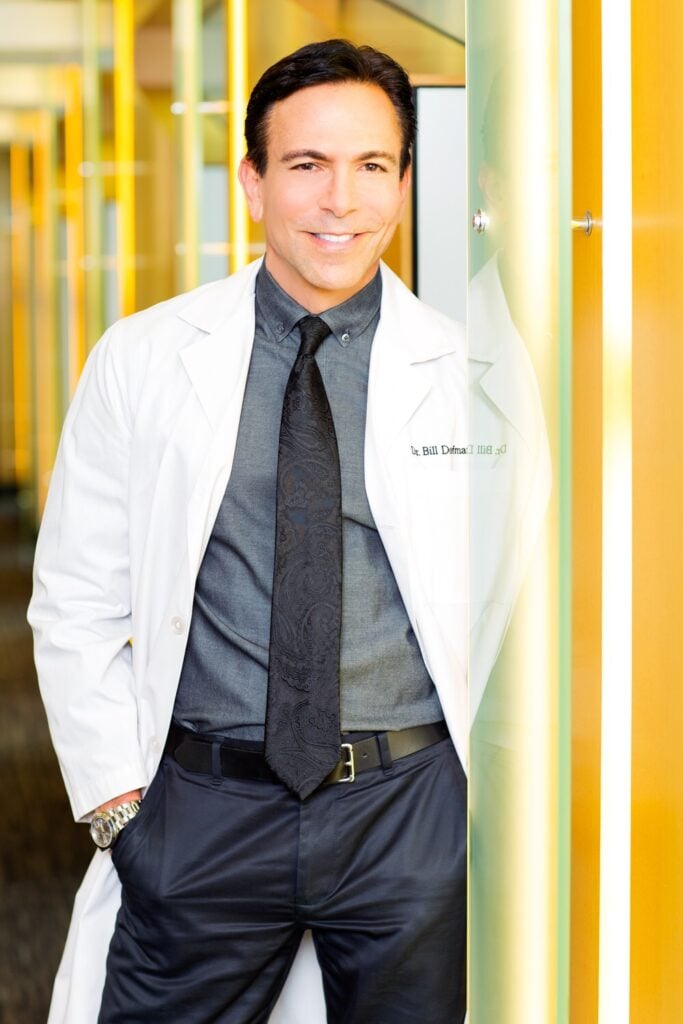 Dr. Bill Dorfman "America's Dentist"
Dr. Bill Dorfman is not just a famous cosmetic and general dentist, he is THE most famous cosmetic dentist world wide. Affectionately known as "America's Dentist," Dr. Bill is widely recognized world-wide as a leading dentist who is responsible for creating smiles for many of Hollywood's brightest stars.
In fact, Dr. Dorfman has become a star in his own right as the featured dentist on the hit ABC series, "Extreme Makeover," where he performed amazing dental transformations on the show's participants as well as a recurring guest co-host on the new Emmy Winning daytime CBS talk show, "The Doctors." In addition, Dr. Dorfman is a world-renowned lecturer & author of the best-selling cosmetic dentistry book, The Smile Guide and the NY Times bestseller Billion Dollar Smile.
The innovative & accomplished doctor is also renowned in his field as an energy-brimming inventor & brilliant entrepreneur who has brought award-winning innovations to the world of dentistry.
Dr. Bill Dorfman has been interviewed extensively for numerous television shows & magazines including ABC's Good Morning America, The View, Oprah, CNN's Larry King Live, NBC's The Today Show, The Tonight Show with Jay Leno, Dr. Phil, The Rachael Ray Show, Steve Harvey Show, FABLife, The Doctors, The Tyra Banks Show, Ricki Lake Show, Entertainment Tonight, MTV's The Osbournes & Newlyweds: Nick & Jessica, The Wayne Brady Show, The Sharon Osbourne Show, Living It Up! With Ali & Jack, EXTRA, Soap Talk, Access Hollywood & E! Entertainment Television.
As a 1980 graduate from UCLA Dr. Bill was honored with the prestigious "UCLA Outstanding Senior Award." He then received his dental degree in 1983 from the University of the Pacific in San Francisco, where he was one of the youngest graduates ever to receive his doctorate degree. Upon graduation, he completed a two-year residency at a dental hospital in Lausanne, Switzerland. In 1985, Dr. Dorfman returned to the United States & established his private practice in aesthetic & general dentistry.
In 1989, at the age of 30, Dr. Bill formed the hugely successful company, Discus Dental, Inc., the world's leading manufacturer & distributor of tooth-whitening, oral hygiene & aesthetic dental products. Here he helped develop such ground-breaking professional take-home teeth whitening products as Nite White, Day White, Breath Rx, Zoom! , and Brite Smile.
Dr. Bill is a member of the American Dental Association & he is one of only 100 Fellows in the American Academy of Cosmetic Dentistry. His humanitarian & philanthropic involvement has led to his being honored with 14 Life Time Achievement Awards in addition to 2 Guinness World Book records and in 2018 he was Knighted by the Royal Order of Constantine!
His personal fitness regime includes a strict, healthy diet and outdoor activities that include water & snow skiing, biking, climbing, swimming & scuba diving. When Dr. Bill Dorfman is away from his busy dental office, he enjoys spending time with his three daughters, family and friends.
Dr. Bill Dorfman's Achievements
UK Dental Industry Awards Lifetime Achievement
American Academy of Cosmetic Dentistry (AACD) Evy Award for Hall of Fame
Operation Smile Medical Visionary Award
Magen David Adom Lifetime Humanitarian Award
Safe Passages Lifetime Achievement Award for Assistance to Survivors of Domestic Violence
American Academy of Cosmetic Dentistry's Lifetime Contribution to the Art & Science of Cosmetic Dentistry
Friends of the Family Founder's Award
UCLA Alumni Association Award for Outstanding Community Service
Crown Council Lifetime Achievement Award
American Academy of Cosmetic Dentistry's Presidents Award
NY Times Bestselling Author "Billion Dollar Smile"
University of the Pacific School of Dentistry's Medallion of Distinction for Lifetime Achievement
Los Angeles Battered Women's Shelter Achievement Award
Lifetime Achievement Award for Generation Next
Garth Brooks Team Mates and Smiles For Life
American Academy of Cosmetic Dentistry's Humanitarian Award
"Outstanding Contribution to Life", recognition by the American Academy of Cosmetic Dentistry (AACD) for improving the quality of life through contributions in dentistry
genR8Tnext "Lifetime Achievement" Award
Celebrity Action Council of the Los Angeles Mission: "2000 Men Helping Women Award"
Los Angeles Magazine "Best Aesthetic Dentist in Los Angeles"
President's Award for Outstanding Service, American Academy of Cosmetic Dentistry
First Place Awarded by the Health Sciences Communication Assoc for The Smile Guide
Los Angeles Magazine "Best Cosmetic Dentist in Los Angeles"
Book Appointment with Dr Bill Dorfman