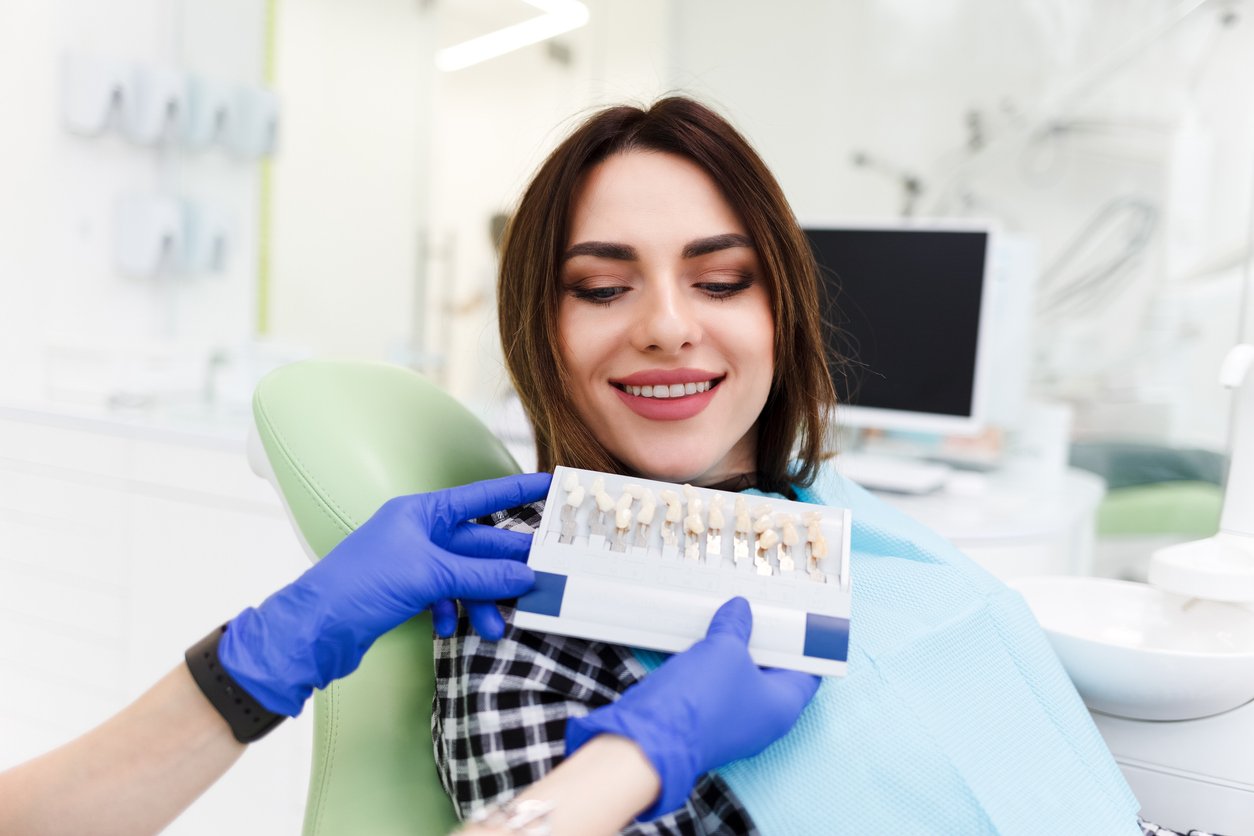 Porcelain Veneers
Most celebrities and top models achieve their bright and perfect smiles with porcelain veneers. Dental veneers are beautiful, ultra-thin, custom made porcelain laminates that are permanently bonded to the front of your teeth. Veneers can flawlessly cover broken, chipped, discolored, crooked or, gapped teeth.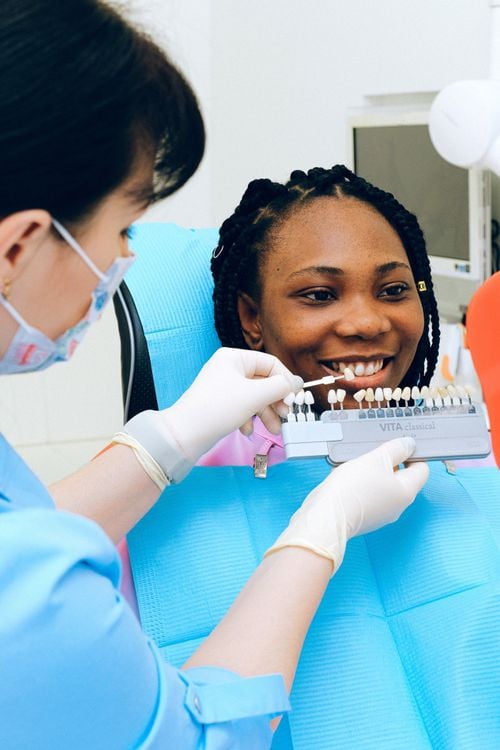 AMERICA'S RENOWNED COSMETIC DENTIST
What is a porcelain veneer?
A porcelain veneer is a thin, porcelain molding customized to cover the front of a tooth. Each porcelain veneer is bonded onto the front of a tooth to create an aesthetically pleasing smile.
Porcelain veneers have a variety of different applications. They can cover unattractive gaps between teeth, mask stains and discoloration, and conceal misshapen or crooked teeth. Patients love the dramatic and almost instantaneous transformation that a tooth veneer can make to their smile.
Benefits of porcelain veneers
Beverly Hills patients love enhancing their smiles with dental veneers. Here are some of the reasons why:
The veneers process only requires two visits to our Century City dentist's office
Porcelain veneers are composed of a biocompatible material
Most of the natural tooth is conserved during the placement of a dental veneer
Veneers for teeth are incredibly natural-looking
Often little or NO tooth reduction or preparation is required for perfect results.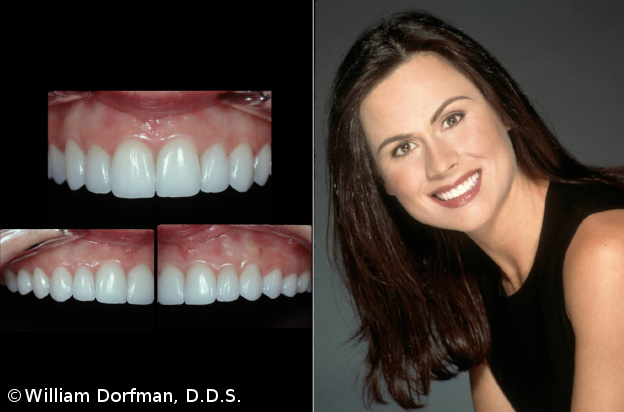 How long do dental veneers last?
Porcelain veneers have the potential to last a lifetime! Veneers for teeth are durable. They are highly resistant to staining and chipping.

The patient's job is to carefully maintain their veneers. Keep up with your daily flossing and brushing, and see our hygienist at least twice each year.

Now is the time to break bad habits like nail biting or pencil biting. Chewing on hard objects could damage your veneers just like they damage your teeth. In fact we generally say it takes as much force to break a porcelain veneer as it does a natural tooth.

We only use the highest quality porcelain made by DaVinci Dental Studios and to further enhance our results we have our own in-house dental lab technician to customize each and every porcelain veneer to perfection. A brand new smile is waiting for you at Century City Aesthetic Dentistry! Also serving Los Angeles and Beverly Hills.
Ready to transform your smile with Dr. Dorfman?
TESTIMONIALS
What Our Patients Say
Dr. Dorfman did my veneers almost three years ago. I had a special case and needed to work with an expert. He and his team are amazing!! I travel from Wisconsin to see them and they are fantastic to their patients!!! Thank you to Iris for a delightful and thorough cleaning!
‍Margaret E.
Dental Veneer Patient
Trusted by 5000+ Patients
Frequently asked questions
The following are answers to questions we commonly receive about cosmetic dentistry:
How do you find a good cosmetic dentist?
When evaluating which cosmetic dentist to choose for your next procedure here are some things to consider:

Before and After Photos – A good cosmetic dentist documents their work with before and after photos. Does the dental work performed adequately address the patient's problem in an aesthetically pleasing and natural way?
‍Credentials and Awards – Review your prospective cosmetic dentist's educational qualifications, training, continuing education courses completed, and professional organizations. Organizations such as the American Academy of Cosmetic Dentistry make it easy to discern whether a cosmetic dentist is qualified or not. Dr. Dorfman is an accredited FELLOW in the AACD, which requires a stringent certification process to be completed.
‍Years of Experience – Is your cosmetic dentist fresh out of school or a veteran of their craft? The more cases that a cosmetic dentist has under their belt, the better.
‍Personality – A pleasant "chairside manner" is an underrated but extremely important quality in a cosmetic dentist. A good cosmetic dentist is above all else communicative, patient, and compassionate. Your initial consultation is the perfect time to evaluate whether you and your prospective cosmetic dentist are a good fit.
What can cosmetic dentistry fix?
First and foremost, cosmetic dentistry is concerned with improving the appearance of your smile. Cosmetic dentistry can solve the following problems:
‍
– Stained/discolored teeth
– Irregular or unevenly shaped teeth
– Crooked teeth
– Cracked or broken teeth
– Chipped teeth
– Gap teeth
Is cosmetic dentistry worth it?
It's hard to put a price on your smile and the positive effects of keeping your teeth in shape. The truth is that when we look good, we feel good. Having an attractive smile can boost self-esteem which in turn can have significant effects on both personal and professional relationships. An investment in your smile is an investment in your health and personal well-being!
Still have questions? We're here to help!
Reach out to our friendly team or give us a call at 833-995-3086.