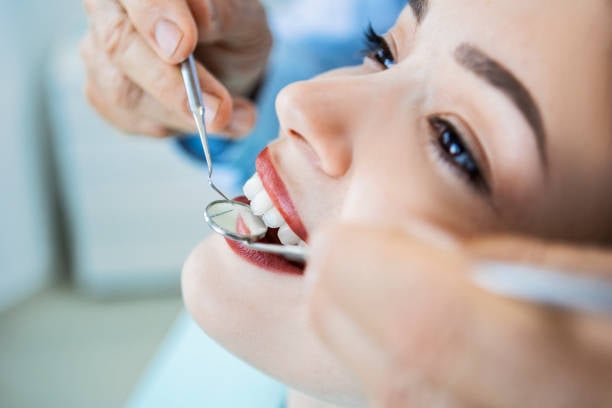 Cosmetic Dentistry
Transform your smile with the leading cosmetic dentist in Los Angeles, Dr. Bill Dorfman, DDS. Discover the confidence and attractiveness that comes with a flawless smile. If minor imperfections are hindering your dream smile, trust Dr. Dorfman to deliver exceptional cosmetic dentistry. From homemakers to business professionals and even Hollywood stars, his expertise has captivated countless patients.
COSMETIC DENTISTRY SERVICES IN LOS ANGELES & BEVERLY HILLS
No one forgets an incredible smile. Do you feel like you have the best smile possible? Do you feel confident and attractive when you smile and laugh?
If there are a few tiny imperfections keeping you from achieving a beautiful smile, come see Los Angeles cosmetic dentist, Dr. Bill Dorfman, DDS. Dr. Dorfman has helped all kinds of patients create the smiles of their dreams, from home-makers, and business men and women to some of Hollywood's brightest stars! He and his team deliver cosmetic dentistry that will undoubtedly give you the smile you've always wanted.
Ready to transform your smile with Dr. Dorfman?
Patient Testimonials: Your Smile in Good Hands
Here are the voices of our patients and their stories. Experience first-hand the sense of community and care in Dr. Dorfman's practice.
Dr. Dorfman inspires me! Great people, amazing offices, and the latest technological gadgetry, add to that Dr. Dorfman's experience and reputation, is what I call the premier care, of dental care.
Malek N.
Los Angeles, CA
The dentists and staff are excellent, knowledgeable, efficient, up­to­date with the latest technology and caring. And I feel little to no pain with any treatments.
Michael P.
Los Angeles, CA
You don't have to be famous to be seen here but they will make you feel famous (and you never know who you will see in the waiting room). I drive 4 1/2 hrs to see Dr Dorfman, he is the BEST, GENTLEST and CARING DENTIST you will ever find.
Janet C.
Los Angeles, CA
From Sennette to Dr. Loosvelt and Felicia…you could not be nicer or warmer or more welcoming in addition to being a great dental office! It is a pleasure to be there! Thank you all! ­
Carole J.
Los Angeles, CA
Frequently asked questions
The following are answers to questions we commonly receive about cosmetic dentistry:
How do you find a good cosmetic dentist?
When evaluating which cosmetic dentist to choose for your next procedure here are some things to consider:

Before and After Photos – A good cosmetic dentist documents their work with before and after photos. Does the dental work performed adequately address the patient's problem in an aesthetically pleasing and natural way?
‍Credentials and Awards – Review your prospective cosmetic dentist's educational qualifications, training, continuing education courses completed, and professional organizations. Organizations such as the American Academy of Cosmetic Dentistry make it easy to discern whether a cosmetic dentist is qualified or not. Dr. Dorfman is an accredited FELLOW in the AACD, which requires a stringent certification process to be completed.
‍Years of Experience – Is your cosmetic dentist fresh out of school or a veteran of their craft? The more cases that a cosmetic dentist has under their belt, the better.
‍Personality – A pleasant "chairside manner" is an underrated but extremely important quality in a cosmetic dentist. A good cosmetic dentist is above all else communicative, patient, and compassionate. Your initial consultation is the perfect time to evaluate whether you and your prospective cosmetic dentist are a good fit.
What can cosmetic dentistry fix?
First and foremost, cosmetic dentistry is concerned with improving the appearance of your smile. Cosmetic dentistry can solve the following problems:
‍
– Stained/discolored teeth
– Irregular or unevenly shaped teeth
– Crooked teeth
– Cracked or broken teeth
– Chipped teeth
– Gap teeth
Is cosmetic dentistry worth it?
It's hard to put a price on your smile and the positive effects of keeping your teeth in shape. The truth is that when we look good, we feel good. Having an attractive smile can boost self-esteem which in turn can have significant effects on both personal and professional relationships. An investment in your smile is an investment in your health and personal well-being!
Still have questions? We're here to help!
Reach out to our friendly team or give us a call at 833-995-3086.