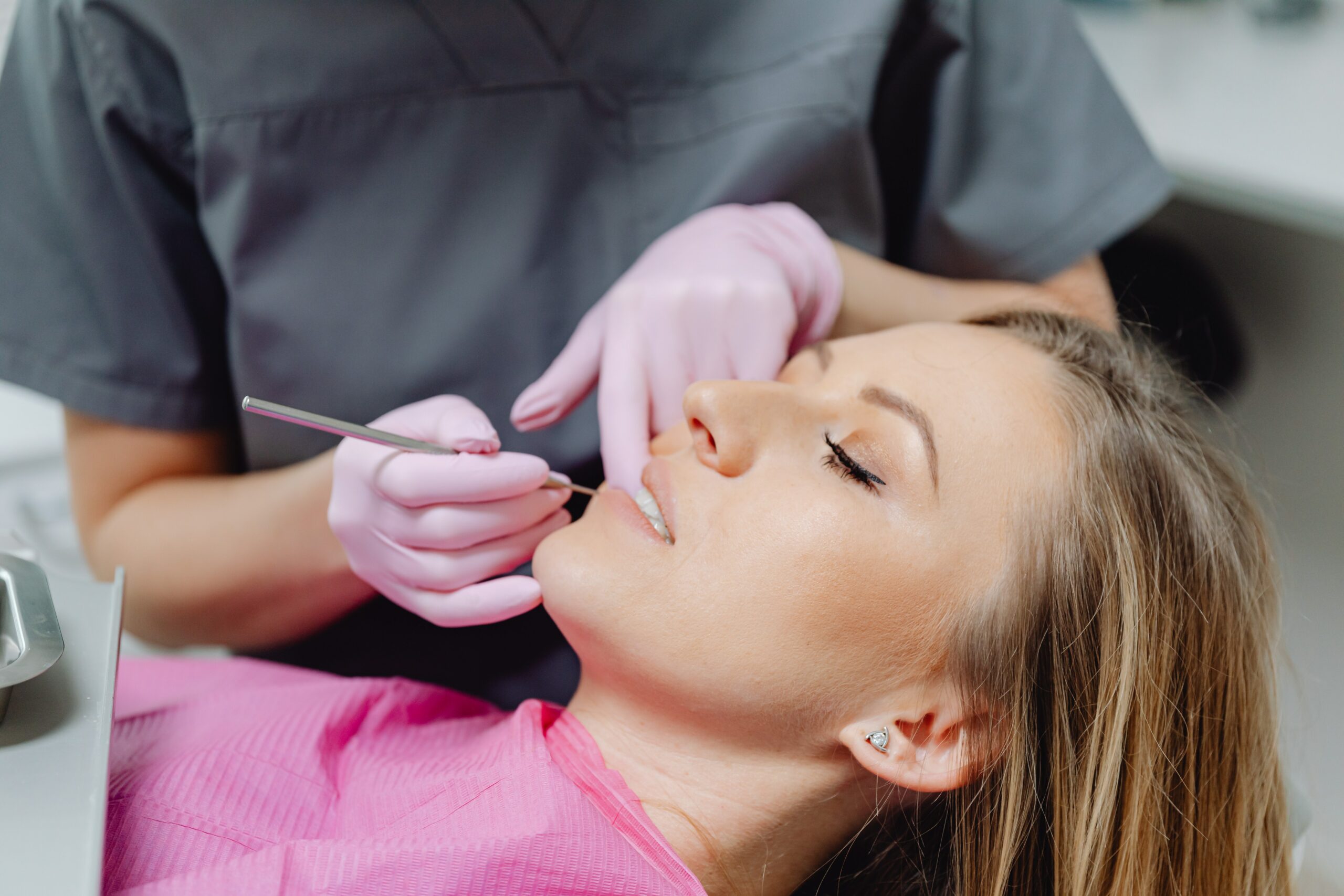 Achieve a Seamless Smile with Tooth-Colored Fillings in Los Angeles
Say goodbye to invasive procedures and hello to minimally invasive tooth-colored fillings. Our conservative approach allows us to preserve more of your natural tooth structure, promoting long-term dental health. Our highly durable tooth-colored filling materials withstand the rigors of daily chewing, ensuring longevity and strength for your restored teeth.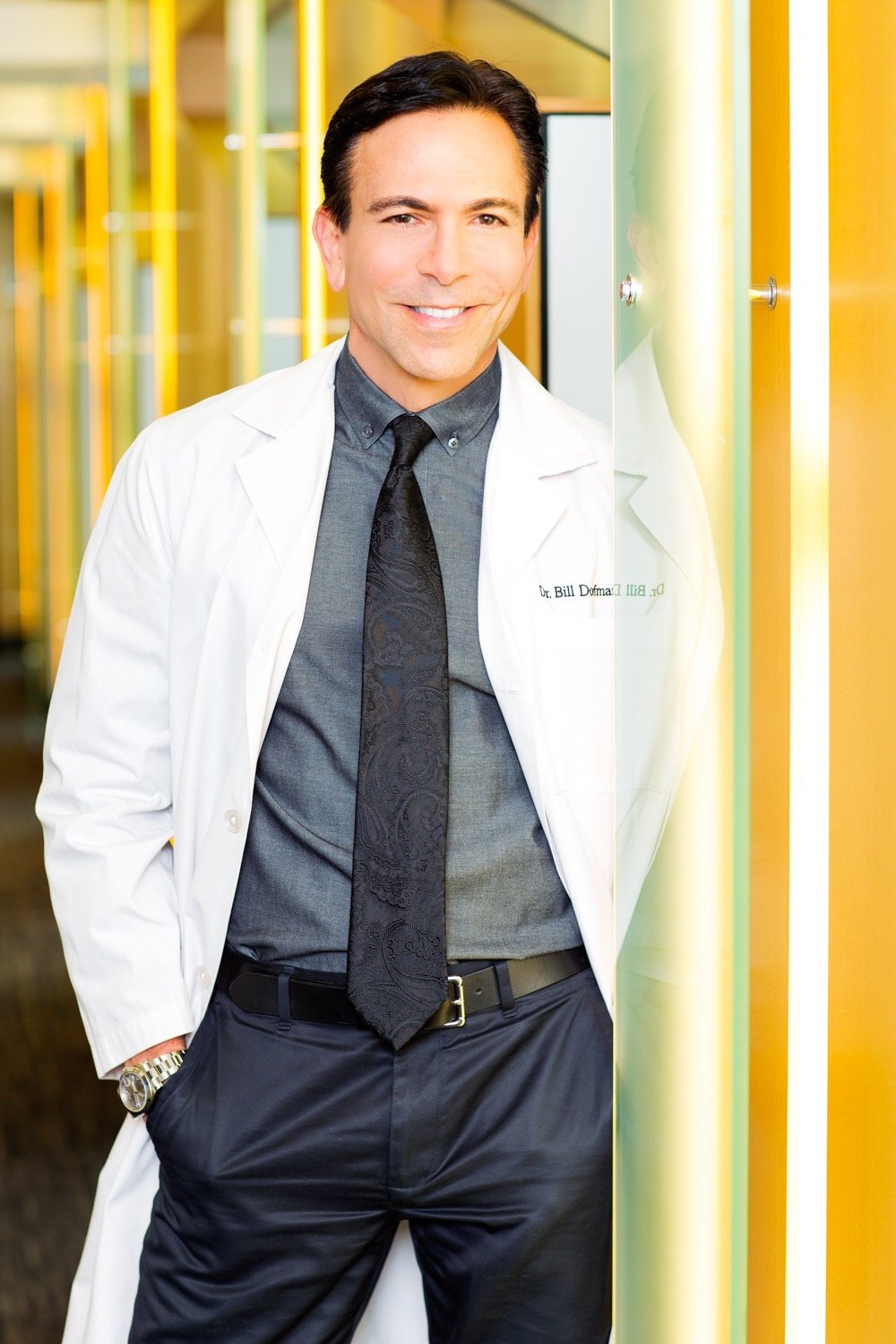 What are composite fillings?
Despite your efforts to keep teeth clean and healthy, sometimes cavities are unavoidable. Luckily, Dr. Bill Dorfman offers white composite fillings in Century City!
A composite filling is a tooth-colored plastic and glass mixture used to restore teeth that have been damaged by tooth decay. Composites are also used for cosmetic improvements of the smile by changing the color of the teeth or reshaping disfigured teeth.
Direct Versus Inderect Dental Fillings
Direct restorations are for small fillings and can be placed in a single appointment. Indirect restorations are for larger fillings or to replace more tooth structure and require two appointments.

During your first indirect filling appointment, Dr. Dorfman will shape the tooth, take impressions and send them to a dental laboratory while you wear a temporary. You can promptly return for the permanent fillings in about 1 week.

For a direct or indirect dental filling, Dr. Dorfman will administer a local anesthetic to ensure your comfort. He will remove the decayed portion of the tooth, clean the surrounding area, and then fill the cavity.
The Advantages of Tooth-Coloured Fillings
Why choose tooth-colored fillings over other dental treatments?
Attractive: Tooth-colored fillings portray a convincingly natural look. They'll fit right in with your real pearly whites.
Healthy: White fillings are composed of a highly biocompatible material.
Low Risk: There is a low risk of side effects associated with white fillings. Chances are, you won't experience an allergic reaction or metal sensitivity.
Maintaining your white fillings
You should care strictly for your dental fillings and your natural teeth. Continue to brush and floss regularly. Keep regular exams and cleanings with Dr. Dorfman.
When you treat your white fillings well, they will maintain an attractive appearance and boost your overall health for years.
If you need dental fillings, or you haven't had an exam in 6 months, give us a call right away. We are eager to give you a great dental experience at Century City Aesthetic Dentistry.
Fix Tooth Decay and Cavities with Dental Fillings
If you have a cavity that needs fixing a composite dental filling will do the job.Interested in learning more about composite dental fillings? Looking to schedule an appointment? Simply contact us today via phone, text, or email. Serving the greater Los Angeles, Century City, and Beverly Hills area.
TESTIMONIALS
What Our Patients Say
I needed a crown in my front tooth and it had to be perfect. Another dentist told me it couldn't be done without a long and uncomfortable process. I met Dr Dorfman and he confidently told me that he has done this procedure countless times and the process of extraction, bone grafting, will go smoothly with limited time to eventually get my crown. I didn't hesitate for him to schedule and start the procedure after my consultation. I have to tell you everything went amazing and he got a perfect match. The whole staff at his dental office are incredible people and I can't say enough about them. As for Dr Dorfman he is the Michael Jordan of dentistry and he really loves his job and cares about his patients. Thanks Again and happy to have you as my dentist.
Kevin K.
Dental Crown Patient
This is the most professional and welcoming practice I have ever visited! I was referred by a friend for an issue I was having with a crown done elsewhere. I will never see another dentist again! I feel very confident that when I'm done here, my teeth will be perfect!
Natalie R.
Dental Crown Patient
Trusted by 5000+ Patients