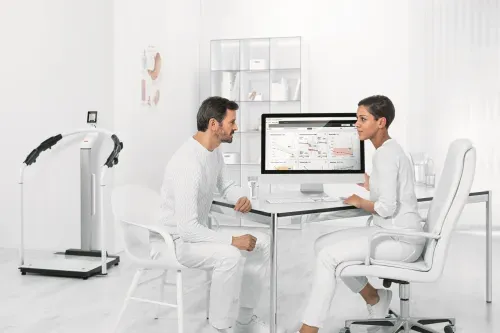 New Patient Forms
The First Appointment
If you are only interested in cosmetic dentistry, we offer a cosmetic dental consultation to all new patients.
During the consultation we will discuss your cosmetic dental options for creating the smile you've always wanted.
Otherwise for general dental patients, at your first visit, all areas of your mouth will be thoroughly examined. This process will include a detailed examination of the teeth, soft tissue, supporting structure alignment, bite and more. A complete set of x-rays may be needed along with models of your teeth.
All the information that we obtain will be carefully evaluated so that we may accurately assess your dental needs.
Preventive Dental Hygiene Appointment
After your examination, you will be ready for the preventive oral hygiene session. At this time, you will have access to the latest theories and techniques for controlling dental disease.
Specific approaches will be recommended for your individual needs. Your teeth will also be cleaned by our licensed dental hygienist, a professional dedicated to your receiving maximum longevity from your natural dentition.
We consider this dental hygiene session to be one of the most valuable services we offer to our patients.
Dental Evaluation and Plan For Treatment
After your preventative appointment, we will explain your dental evaluation and plan for treatment. Immediate needs as well as long term objectives will be based on the goal of your receiving maximum life for your natural teeth.