Tags: author Billion Dollar Smile, bad breath, Beverly Hills Dentist, Beverly Hills Family Dentist, Beverly Hills plaque and tartar removal, Billion Dollar Smile author, Billion Dollar Smile century city, Century City dentist, Century City dentist Dr. Bill Dorfman, Century City plaque and tartar removal, Dental Health, dentist Extreme Makeover, dentist in Los Angeles, Dr. Bill Dorfman Century City, Dr. Bill Dorfman dentist Century City, Dr. Bill Dorfman preventive dentist, Extreme Makeover dentist, Los Angeles Dentist, Los Angeles plaque and tartar removal, oral health, plaque and tartar, plaque and tartar removal, plaque and tartar removal Beverly Hills, plaque and tartar removal Century City, plaque and tartar removal Los Angeles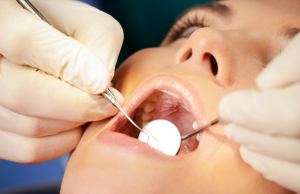 Plaque and tartar are serious, and if you have a buildup of hard mineral deposits on your teeth, you could be asking for problems.
What is Plaque?
Plaque is a sticky film of bacteria that grows in your mouth. Good oral hygiene habits such as brushing twice and flossing once each day along with a healthy diet and regular professional cleanings with your dentist in Century City should help keep your mouth clean. However, if you are lazy with oral hygiene, plaque and tartar could become an issue.
Once plaque starts to build, it will convert to acid eating away at the enamel on your teeth. If you collect too much of that sticky film on your teeth and under your gum line it will lead to gum disease and tooth decay. If that plaque converts to tartar, you could even lose your teeth.
What is Tartar?
If you are having a tough time brushing and flossing you could be dealing with tartar. Tartar is that hard mineral substance that sits along your gum line. According to Dr. Bill Dorfman, the world's most popular dentist and author of the New York Times Best Seller Billion Dollar Smile, tartar is a buildup of calculus and will eventually cause periodontal disease if left untreated.
Once your gums begin to recede that tartar will begin to damage the roots of your teeth causing holes and rough surfaces giving the plaque a place to live and convert into tartar. Tooth roots should be smooth and free from any rough surfaces.
Here are some additional reasons to see Dr. Dorfman if you have a plaque and tartar issue:
Brown or yellow stains between your teeth and on your gum lineBad breathGum irritationRed, swollen, and bleeding gumsGingivitisProblems cleaning between your teethPeriodontal diseaseJawbone deteriorationTooth lossHeart diseaseStroke
If left untreated plaque and tartar will release dangerous toxins into your gums and bones. Your bones will be unable to fight the poisons and begin to dissolve away. If you do not have any support for the roots of your teeth, they will fall out.
A beautiful smile starts with healthy teeth and gums and if yours isn't doing anything for your self-esteem because of tartar and plaque, it's time to call Dr. Dorfman.
What Can be Done?
The popular dentist from Extreme Makeover will assess the situation giving you a full diagnosis, which could include a professional deep cleaning, root planing and scaling, dental fillings, or other restorations. Plaque can only be removed by a dentist.
If tartar and plaque have damaged your teeth, Dr. Dorfman may recommend cosmetic dental procedures such as porcelain veneers, cosmetic bonding, dental implants, or dental crowns.
If you would like more information regarding plaque and tartar removal, restorative or cosmetic dentistry, call or click and schedule your appointment with Dr. Dorfman today.
You really can have a beautiful smile this spring. Call or click now.