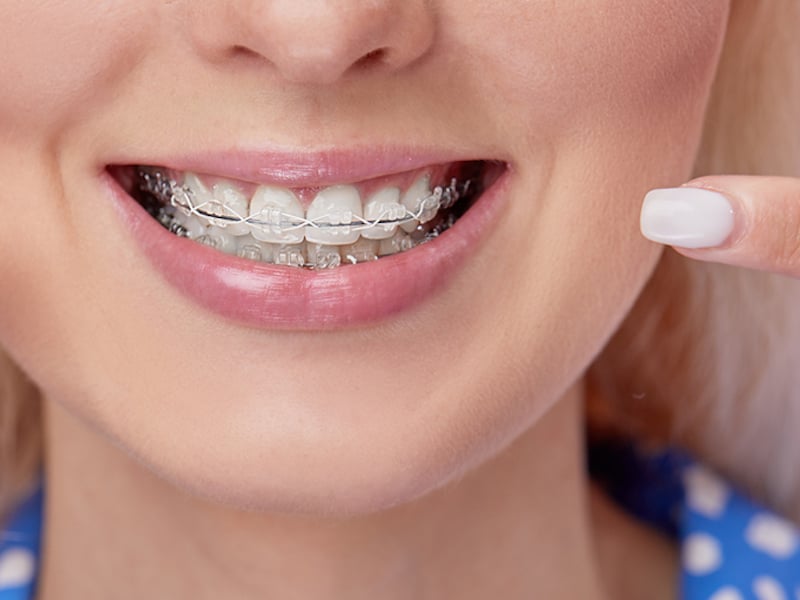 Does it seem like traditional braces haven't changed in ages? If you haven't looked into orthodontic options, you may not be aware of self-ligating braces.
Self-ligating or Free-Sliding
Self-ligating systems use what is called a free-sliding mechanism. Each bracket is a moveable device that holds the archwire. The bracket is a small metal clip that is less bulky.
No elastics
The free-sliding device replaces the elastics used with conventional braces. Because of this, you never have to replace elastics.
So, the bracket just looks different?
While the bracket does look different, this isn't what makes self-ligating braces cutting-edge. The system actually works differently. The free-sliding system provides more incremental, even pressure. This often shortens the treatment time. Patients find self-ligating braces very comfortable.
In-Ovation Self-Ligating Braces
At Dr. Bill Dorfman, DDS – Century City Aesthetic Dentistry, we provide the In-Ovation system. It is one of the most popular brands of self-ligating braces. It has an impressive track record and creates beautiful smiles.
What are In-Ovation braces?
In-Ovation is a type of self-litigating braces system.
How does treatment with In-Ovation compare with the traditional type of braces?
No elastics, color bands, or metal wires
Shorter orthodontist visits
More comfortable, less bulky on teeth
A shorter course of treatment
Easier to clean and adhere to proper dental hygiene
Less likely to trap fragments of food
If you are interested in getting your teeth straightened, let's discuss the advantages of In-Ovation braces.
Contact Dr. Bill Dorfman, DDS – Century City Aesthetic Dentistry:
Location (Tap to open in Google Maps):
ArticleID 8303