Meet Dr. Grant Loosvelt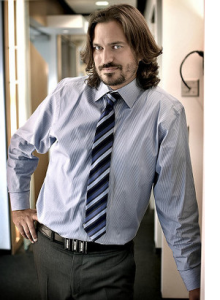 Dr. Grant Loosvelt, the son of a dentist, has been involved in dentistry his whole life. He received his undergraduate degree in biology from the University of Michigan, followed by his D.D.S. from the University of Detroit Mercy. He has completed a general practice residency at Kino Community Hospital in Tucson, AZ. Currently, Dr. Loosvelt is on the faculty at the UCLA School of Dentistry and on staff at Century City Hospital.
He is a member of the American Dental Association, the California Dental Association, the West Los Angeles Dental Society, and the Academy of General Dentistry. Outside of dentistry, Dr. Loosvelt spends his time composing and playing music on the piano and guitar.
---
Meet Dr. Doug Johnson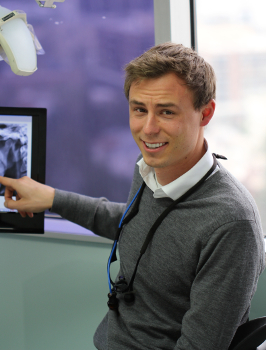 Dr. Doug Johnson was born and raised in Cedar Rapids, Iowa. He practices both general and cosmetic dentistry.
After graduating from The University of Iowa with a degree in Microbiology, Dr. Johnson taught seventh grade science in Boston for two years. While he enjoyed his time as a teacher, Dr. Johnson wanted to further his education and so he returned to The University of Iowa for dental school. After graduating, he practiced in San Diego for one year before relocating to Los Angeles. Today, Dr. Johnson's treatment room is his classroom, explaining treatment needs and answering patient questions.
In his spare time, Dr. Johnson enjoys exploring Los Angeles and rooting for the Iowa Hawkeyes!
Dr. Johnson enjoys taking continuing education classes, most recently attending the annual Crown Council event in Salt Lake City with Dr. Dorfman and colleagues. Dr. Johnson enjoys getting to know his patients and the compassion he has for them is evident when you meet him. Dr. Johnson brings his positive energy, strong work ethic, and Midwest values to Dr. Dorfman's office and we are lucky to have him on our team!